WrestleMania 3 — WrestleMania is the greatest event of fighting and most popular all around the World the event take place in different cities of United States of America, WrestleMania is a professional wrestling event the first event held in 1985 later on 34 editions has been produced.
WrestleMania III:
The Third WWE event took place on March 29, 1987 at Pontiac, Michigan.
Venue:
The Pontiac Sliverdome.
Attendance:
93,173 viewers were presented to watch that event and the event seen by over one million people on different TV sets.
Matches:
Twelve matches have been fought on three different venues.
In first match The Can-Am Connection (Rick Martel and Tom Zenk) defeated Bob Orton and The Magnificient Muraco.
In second match Billy Jack Haynes defeated Hercules.
In third match Haiti Kid, Hillbilly Jim and Little Beaver defeated King Kong Bundy, Little Tokyo and Lord Littlebrook.
In fourth match Harley Race defeated Junkyard Dog.
In fifth match The Dream Team defeated The Rougeau Brothers.
In sixth match Roddy Piper defeated Adrian Adonis.
In seventh match Dangerous Danny Davis and The Hart Foundation defeated The British Bulldogs and Tito Santana.
In eighth match Butch Reed defeated Koko B. Ware.
In ninth match Ricky Steamboat defeated Randy Savage.
In tenth match The Honky Tonk Man won by Jake Roberts.
In eleventh match The Iron Sheik and Nikolai Volkoff defeated The Killer Bees.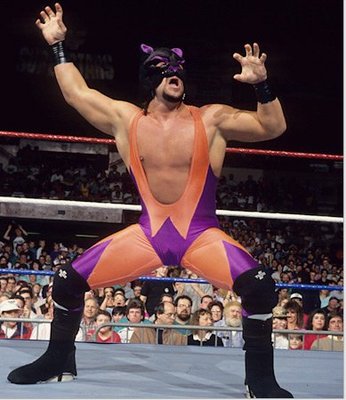 Results:
In twelve and the final match Hulk Hogan defeated Andre The Giant. And claimed the title of World Heavy Weight Championship.